State Of California DIR-SIP Successfully Implements Ultraforms® Technology to eliminate data entry costs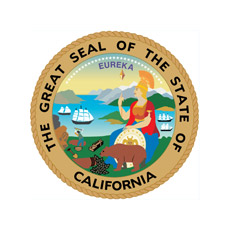 SACRAMENTO, California - May 1, 2006
Dataintro Software, the leading provider of 2D barcode generation technologies for PDF forms, is proud announce the successful implementation of Ultraforms® by the State of California Department of Industrial Relations, Self Insurance Plans (DIR-SIP).
Background
In late 2005 DIR-SIP purchased Ultraforms®, a software that provides 2D barcode generation capabilities to PDF-based forms, and has been working with Dataintro Software since then to complete its forms project.
California has one of the largest Workers' Compensation Self-Insurance Programs in the nation. DIR-SIP is responsible for certification of public and private self insured employers, third-party administrative agencies that oversee self insurance programs, and individual claims adjusters.
Results
"I have worked for the Department of Industrial Relations, Office of self Insurance Plans for 17 years and this is the first year that we have been able to accomplish our goals", says Tina Freese of DIR-SIP.
"In the past, we have had files stacked 2 feet tall around the office while trying to review, analyze and enter data for our public and private annual reports. This year our office started processing our public annual report with Ultraforms® the first week of March. We are now in the first week of April and are at 90% completion. This has never been accomplished before. In previous years, we have been well into the month of June/July before completion, while beginning the process in January. I know it was a lot of work in the beginning on both our parts, but it has truly been a success."
What issues was DIR-SIP dealing with relating to forms processing?
All private and group self-insured employers must report their self-insured workers' compensation claims experience for the preceding year, on the Self Insurer's Annual Report. One of the issues that DIR-SIP was struggling with was duplication of data and replication of processes. In the past, DIR-SIP provided its Self Insurer's Annual Report available as a paper document, and also as a static PDF that could be printed and then hand-filled. Since wet signatures are a must for the report, DIR-SIP received reports as paper documents. Data entry staff would then manually enter all of the information. After the entered data was checked for errors, it was sent to a third party to be processed. Needless to say, this was a tedious, costly and error-prone process.
What did DIR-SIP envision as a solution?
They envisioned a process by which a pre-populated PDF fillable form was provided to the end user. The PDF form would be enhanced with Ultraforms® (2D barcode generation software), in addition to calculation and validation capabilities.
How has Dataintro Software delivered?
Dataintro Software has taken the static Self Insurer's Annual Report and delivered a dynamic, fillable PDF form that has eliminated all repetitive and costly processes at once, while dramatically increasing the accuracy of the information received. DIR-SIP can now offer a form that is pre-populated with unique data from their back-end systems, provides 100% data capture accuracy, and can move the information from a paper form right into their back-end systems in seconds, thanks to the built-in 2D barcode generation capabilities.
Dataintro Software not only supports its own 2D barcode generation software, Ultraforms®, but they have extended their expertise in PDF based forms creation to DIR-SIP. This combination, along with support from Dataintro Software's sales and technical teams, have given DIR-SIP support unparalleled in the industry. Dataintro Software takes pride in taking the time and extending the necessary effort to complete a project successfully.
Goals Achieved
Prepopulating the form with unique data from their back-end systems, insures that an important part of the data received matches with data in DIR-SIP's records, accurately identifying each individual, and eliminating costly repetitive processes.
Providing PDF fillable forms eliminates hand written reports.
Adding validation and calculation capabilities enables data to be validated while it is being entered into the form. This raises the accuracy of the data received and eliminates calculation mistakes.
Embedding 2D barcode capabilities guarantees recovery of data from the paper reports in seconds and with 100% accuracy. This eliminates the need to manually key data into DIR-SIP systems.
About Dataintro Software
DATAINTRO SOFTWARE is a privately owned software company with offices in Sacramento, California. We are the leading provider of 2D barcode generation technologies for PDF Forms, and are a highly specialized company in the Paper Process Automation area. Our clients are large private companies and government agencies worldwide. The solutions we provide translate into cost savings, higher productivity and better efficiency. All of the above also translates into customer and/or citizen service quality improvement.