The Government of Washington D.C., Office of Tax and Revenue selects Ultraforms® Technology to eliminate data entry costs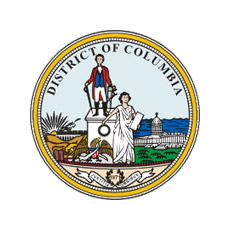 SACRAMENTO, California - August 25, 2005
Dataintro Software, the leading provider of 2D barcode generation technologies for PDF forms, is proud to announce another member of our family.
The Government of Washington D.C., Office of Tax and Revenue has selected Dataintro Software's Ultraforms® 2D Barcode Technology.
"Washington D.C. Government, the Office of Tax and Revenue is happy to embrace 2D barcode processing and our partner, Dataintro Software. We will be using their Ultraforms® 2D barcode technology in-house and with our taxpaying community to establish a more effective data capture environment. We will roll out fill-in PDF forms that create a 2D barcode on our recently revised Excise Tax returns to capture revenue for our new baseball stadium." says Don Tucker, Acting Deputy Director, Returns Processing Administration, Office of Tax and Revenue.
"We have been very impressed with the Dataintro's management team and their user friendly product that works with the world standard, PDF document. The flexibility of their software, combined with the interface with any Adobe Reader version 4.0 or later was a great selling point for us."
With the purchase of a departmental site license, D.C. Government, Office of Tax and Revenue will have the flexibility of offering its forms both online and off-line. Unlike other products Dataintro's Ultraforms® 2D barcode technology provides insurance for government agencies by providing support for Acrobat® Reader versions 4.05 and higher. This accomplishes a comprehensive coverage of the public at large by supporting all users regardless of Windows or Mac environments, dating back to Windows 95, 98.
Other solutions available offer limited coverage based on meeting prerequisite requirements of Windows 2000, Windows XP and Acrobat(r) Reader version 7.0 and higher, thereby limiting access to taxpayers in general.
"Ultraforms® immediately reduces the amount of time, effort and budget necessary to capture the data from paper returns. Until now, 2D barcode applications needed three or four months to develop. With Ultraforms®, that's history. Once your fillable PDF form is ready, it can be deployed within minutes. It really is a revolutionary technology!" says Enrique Ramos, Director of Business Development at Dataintro Software.
About Dataintro Software
DATAINTRO SOFTWARE is a privately owned software company with offices in Sacramento, California. We are the leading provider of 2D barcode generation technologies for PDF Forms, and are a highly specialized company in the Paper Process Automation area. Our clients are large private companies and government agencies worldwide. The solutions we provide translate into cost savings, higher productivity and better efficiency. All of the above also translates into customer and/or citizen service quality improvement.