Dataintro Software will be present at PITTCON 2010 (BOOTH 3979)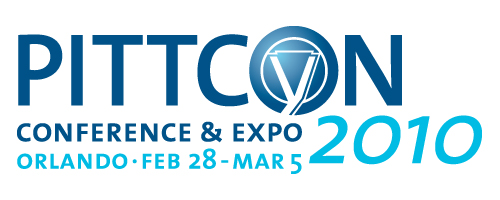 Pittsburgh, Pennsylvania - February 2, 2010
Dataintro Software, the leading provider of 2D barcode generation technologies for PDF forms, will be present at the 61 th Pittcon Conference and Exposition, the world's annual premier Conference and Exposition on laboratory science. It is organized by The Pittsburgh Conference on Analytical Chemistry and Applied Spectroscopy, a Pennsylvania not-for-profit educational corporation which is comprised of the Spectroscopy Society of Pittsburgh (SSP) and the Society for Analytical Chemists of Pittsburgh (SACP).
Pittcon attracts nearly 20,000 attendees from industry, academia and government from 90 countries worldwide and is managed by a committee of volunteers and a 10-person staff. It is offered the latest advances in laboratory instrumentation, supplies and services; comprehensive solutions for research problems; new methodologies and techniques for improved productivity; and a wide range of educational opportunities.
Proceeds from Pittcon fund science education and outreach at all levels, kindergarten through adult. The Pittsburgh Conference donates nearly a million dollars each year in the form of science equipment grants, research grants, scholarships and internships for students, awards to teachers and professors, and grants to public science centers, libraries and museums.
This year, Pittcon, the premier annual conference and exposition on laboratory science, will be held in Orlando, Florida, at the Orange County Convention Center, West Building, from February 28 to March 5, 2010.
About Dataintro Software
DATAINTRO SOFTWARE is a privately owned software company with offices in Sacramento, California. We are the leading provider of 2D barcode generation technologies for PDF Forms, and are a highly specialized company in the Paper Process Automation area. Our clients are large private companies and government agencies worldwide. The solutions we provide translate into cost savings, higher productivity and better efficiency. All of the above also translates into customer and/or citizen service quality improvement.