Hawaii Department of Taxation selects Ultraforms® Technology to eliminate data entry costs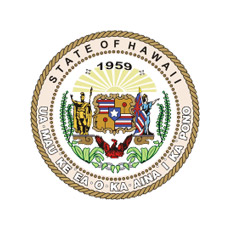 SACRAMENTO, California - September 01, 2007
The State of Hawaii Department of Taxation (DOTAX), in conjunction with CGI, has selected Ultraforms®, Dataintro's flagship product, to eliminate data entry costs associated with their paper forms data capture process.
CGI initially contacted Dataintro on behalf of Hawaii DOTAX. "We were interested in creating a PDF fillable version of the form that will generate a 2D barcode when printed. We would use this for internal testing, and possibly make the PDF available on the State's web site for use by taxpayers." said James Faubel, lead CGI Consultant on this project.
Over the course of the next month, Dataintro worked with both CGI and Hawaii DOTAX to provide a working prototype. The prototype was a success and with the direction that CGI was able to provide Hawaii DOTAX, a decision was made to purchase and implement Ultraforms® for the upcoming 2008 tax season.
Until recently, DOTAX forms relied on OCR technology for their paper tax forms data capture process. The addition of Ultraforms® technology has been implemented respecting the OCR design requirements of the form, but adding the powerful advantages of 2D barcode generation, thus providing a "best of both worlds" solution, and what is more important, Hawaii did not have to make a technology choice between 2D barcodes and OCR.
Dataintro Software, the leading provider of 2D Barcode generation technologies for PDF forms, prides itself on supporting Tax Revenue Agencies worldwide. This includes providing software products such as Ultraforms®, and the latest member of the Dataintro family PDS®. Support extends to providing professional tax form development services and concludes with expert technical support. As with all of our areas of business Dataintro Software strives to make the end result, a solution to capturing data from paper intensive processes.
About CGI
Founded in 1976, CGI Group Inc. is one of the largest independent information technology and business process services firms in the world. CGI and its affiliated companies employ approximately 26,000 professionals. CGI provides end-to-end IT and business process services to clients worldwide from offices in Canada, the United States, Europe, Asia Pacific as well as from centers of excellence in North America, Europe and India. CGI's annual revenue run rate stands at $3.7 billion and at September 30th, 2007, CGI's order backlog was $12.0 billion. CGI shares are listed on the TSX (GIB.A) and the NYSE (GIB) and are included in the S&P/TSX Composite Index as well as the S&P/TSX Capped Information Technology and MidCap Indices. Website: www.cgi.com.
About Dataintro Software
DATAINTRO SOFTWARE is a privately owned software company with offices in Sacramento, California. We are the leading provider of 2D barcode generation technologies for PDF Forms, and are a highly specialized company in the Paper Process Automation area. Our clients are large private companies and government agencies worldwide. The solutions we provide translate into cost savings, higher productivity and better efficiency. All of the above also translates into customer and/or citizen service quality improvement.