Washington DC Department of Revenues Extends Partnership with Dataintro Software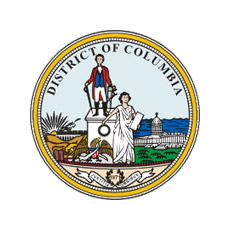 SACRAMENTO, California - May 01, 2007
The Washington DC Department of Revenue has contracted Dataintro Software to provide Professional Tax Form Development Services. The goal is to offer DC taxpayers with online tax forms equipped with the latest advances in PDF forms technology, such as 2D barcodes, assisted calculations and improved navigation, among other convenient features.
"All I can say is Wow!. This is an amazingly well-integrated package now. I tested all kinds of scenarios, and the form allows only actions that fit within business rules for this form type. It is really tightly tied together". says George Conly, Revenue Processing Division, Washington DC Department of Revenue.
Dataintro Software, the leading provider of 2D Barcode generation technologies for PDF forms, prides itself on supporting Tax Revenue Agencies worldwide. This includes providing software products such as Ultraforms®, and the latest member of the Dataintro family PDS®. Support extends to providing professional tax form development services and concludes with expert technical support. As with all of our areas of business, Dataintro Software strives to provide the best solutions for capturing data from paper intensive processes.
"DC government is entering its third year partnership with Dataintro. We do consider it a partnership. Dataintro has provided a much broader fabric of support than we could have envisioned". says Don Tucker, Senior Program Analyst, Revenue Processing Division, Washington DC Department of Revenue. "What makes this interesting is that with today's technology, we are able to receive interactive training while at our DC office, connecting with their experts around the world. Here are some of the things we have learned/accomplished in this short time:"
We have been able to incorporate 2D barcode technology and are extending it to all of our substitute forms.
Our fill-in forms calculate for the taxpayer and require that they enter essential fields before the form can be printed. This is a win-win service for us and our taxpayers.
We are able to quickly update our forms based on legislative changes and other post production discoveries.
This technology is "friendly" enough that employees with no programming experience have been able to learn and apply many of the features. This not only includes the proprietary Dataintro® features, but their experts have taught us many Adobe® Acrobat® features as well.
We have independently developed and used forms in-house e.g. payment processing documents. This has improved the quality of our input dramatically.
"We have found all of the Dataintro team most helpful and professional and have enjoyed our relationship."
Professional Tax Form Development Services
Dataintro Software has been directly involved with the successful development of tax forms utilized by its clients. Examples of these successes include tax agencies from Missouri, Oklahoma, New York, Washington DC, California, Alabama, Arizona, Maryland, North Dakota and Hawaii. With more than 50 years of combined experience in paper data capture solutions, Dataintro offers its clients the most advanced techniques in preparing tax forms to function at their optimal level. Dataintro works closely with its clients to develop forms that provide unparalleled features for the end user (validations, calculations, lookups, etc.) as well as preparing these same forms to include advanced data capture technology (2D barcodes), thereby streamlining the data capture process from paper forms.
About Dataintro Software
DATAINTRO SOFTWARE is a privately owned software company with offices in Sacramento, California. We are the leading provider of 2D barcode generation technologies for PDF Forms, and are a highly specialized company in the Paper Process Automation area. Our clients are large private companies and government agencies worldwide. The solutions we provide translate into cost savings, higher productivity and better efficiency. All of the above also translates into customer and/or citizen service quality improvement.