State of Oklahoma Tax Commission Implements PDS® (PDF Data Entry System)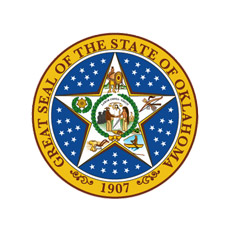 SACRAMENTO, California - February 01, 2007
The State of Oklahoma has extended its relationship with Dataintro Software adding to its site-license of Ultraforms® Technology by implementing PDS® (PDF Based Data Entry System).
PDS® is a client-server platform that provides the Oklahoma Tax Commission (OTC) with a PDF based data entry application, accessible for data entry purposes countrywide. Anyone given access to PDS can complete the data entry process anywhere that an internet connection is available.
PDS® combines distributed data entry (which allows OTC to outsource the data entry workforce), with the convenience of internal application management. In this way, OTC maintains ownership and complete control of the core application, while having the flexibility to decide among various human resource agencies for the data entry part of the process.
Traditionally OTC outsourced its data entry functions and received a mixed bag of results. Different agencies would provide OTC with different data formats that would then need to be reintegrated into the system that OTC had established internally. With PDS®, OTC has control through its own site to provide countrywide access to data entry clerks that can complete the same functions, but the integrity of the data and the process rules by which data is entered are entirely defined and controlled by OTC.
"Now in our fourth year using Dataintro Software's Ultraforms®, and in our first year using PDS®, the Oklahoma Tax Commission is extremely pleased with the Dataintro's complete product suite. Ultraforms®, software is very versatile and has proven to be an excellent and cost effective tool for the taxpayers of Oklahoma, and we are extremely excited about introducing PDS® this year." says Ginger Hulsey, Revenue Administrator, Oklahoma Tax Commission.
"Dataintro's support of their products are 150% at all times. Rarely have we seen a more responsive approach from a vendor. Even though the software is very easy to learn and use, when asked, Dataintro went above and beyond to assist us and ensure we were able to fix any problems quickly and seamlessly."
"Dataintro's expertise has benefited the Tax Commission in many ways. We have learned more about the PDF format and the many different avenues it presents. During the early development phase, Dataintro personnel asked the important questions and made sure we understood how the software worked, and helped us identify changes we could make to our forms to ensure data is captured easily and error free."
"The relationship between Dataintro and the Oklahoma Tax Commission is a win-win for the Commission and the taxpayers of the state of Oklahoma."
PDS® is the newest member of the Dataintro family suite of products. PDS® (PDF Based Data Entry System) introduces a unique way to manage data entry processing from stored TIF images of paper tax returns.
About Dataintro Software
DATAINTRO SOFTWARE is a privately owned software company with offices in Sacramento, California. We are the leading provider of 2D barcode generation technologies for PDF Forms, and are a highly specialized company in the Paper Process Automation area. Our clients are large private companies and government agencies worldwide. The solutions we provide translate into cost savings, higher productivity and better efficiency. All of the above also translates into customer and/or citizen service quality improvement.