Dataintro Software will be present at Verity CONNECTIONS 2005 (BOOTH 15)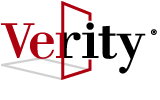 MADRID, Spain - March 09, 2005
Dataintro Software, the leading provider of 2D barcode generation technologies for PDF forms, will be attending Verity Customer and Partner Connections 2005 from March 13-18.
LOOK FOR US! (BOOTH 15)
Connections 2005 is THE venue to establish new contacts, network with your peers and share insights into today's fresh topics, trends and innovations in Intellectual Capital Management.
Verity Customer Connections 2005 brings together Verity Customers and Partners from around the world to learn more about Verity Intellectual Capital Management solutions. With a theme of "Making Waves," the conference will focus on demonstrating and celebrating the success our customers enjoy through the implementation of Verity solutions.
March 13 - 18, 2005
Eden Roc Renaissance Resort & Spa
Miami Beach, FL
About Verity
Verity provides software that enables organizations to maximize the return on their intellectual capital investment. The company's intellectual capital management (ICM) solutions provide integrated search, classification, recommendation, monitoring and analytics across the real-time flow of enterprise information, along with self-service Q & A. In addition, Verity's business process management and content capture solutions activate information and accelerate its flow from person to person and between systems. Verity technology also serves as a core component of more than 260 applications from leading independent software vendors.
Around the world, more than 11,500 organizations of all sizes and types rely on Verity to manage their intellectual capital. In the private sector, these include ABB, AT&T, AXA, Bristol-Myers Squibb, CapGemini, Capital One, Cisco, Deloitte Consulting, EDGAR Online, Ford, GMAC, Hewlett-Packard, Kaiser Permanente, KPMG, Mayo Foundation, PricewaterhouseCoopers, Roche Diagnostics, SAP, UBS and Verizon. In the public sector, customers come from all levels and branches of government, including the U.S. General Services Administration, the U.S. Air Force and Army, the U.S. Department of Defense, including the armed forces units, and the U.S. Departments of Energy and Justice. Independent software vendors that integrate Verity include EMC Documentum, FileNet, Lotus, Oracle, Stellent and TIBCO.
For additional information visit www.verity.com
About Dataintro Software
DATAINTRO SOFTWARE is a privately owned software company with offices in Sacramento, California. We are the leading provider of 2D barcode generation technologies for PDF Forms, and are a highly specialized company in the Paper Process Automation area. Our clients are large private companies and government agencies worldwide. The solutions we provide translate into cost savings, higher productivity and better efficiency. All of the above also translates into customer and/or citizen service quality improvement.