Complutense University of Madrid Selects Ultraforms® Technology from Dataintro Software to Cut Data Entry Costs on 2004 Form Processes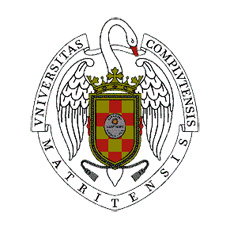 MADRID, Spain - March 31, 2004 - Dataintro Software, the leading provider of 2D Barcode generation technologies for Adobe Acrobat PDF Forms, announces that Complutense University of Madrid, (one of largest European Campus with more than 100,000 students) has selected Ultraforms® Technology for implementation on its 2004 Post-graduated Programs Forms.
Ultraforms® Technology encodes 5,000 characters
"The challenge we faced in this particular project was that the form our client wanted to use had several pages (5) and allowed for a total of 5.000 characters of data to be entered", said Paul Martin, Senior Process Consultant at Dataintro Software.
"In the solution we have delivered, Ultraforms® Technology is implemented in a way that the information is distributed among several 2D barcodes -which allow for independent reading- placed in different pages. Ultraforms® Technology has demonstrated a high degree of flexibility by allowing us to seamlessly combine the data represented in each of the symbols. It is the first time Ultraforms® Technology is implemented this way, and this gives us an idea about its tremendous flexibility" , Mr. Martin continued.
The barcodes, which can contain the data of each page, are printed out on the mail-in copy of the form. Each of these 2D barcodes can hold up to 1,800 characters of information. When the forms are received the 2D barcodes are scanned, capturing all the information entered on the form in seconds, without errors and eliminating the need to OCR or manually enter the data.
"Printing a 2D barcode on the forms simplifies the data capture process and speeds up data entry times by, at least, 30x. We're very impressed with the results." said Angela Torres, specialized worker in charge for the data capture process for this particular process.
Ultraforms® Technology immediately reduces the amount of time, effort and expense necessary to capture data from paper forms. Until now, 2D barcode generation involved the development, distribution, installation and maintenance of a custom application or plug-in. Ultraforms® Technology eliminates these steps easing up the process of generating 2D barcodes in a way and with a degree of flexibility never known before. Ultraforms® Technology works on top of the PDF platform, and only requires the free Acrobat Reader, one of the most widespread platforms worldwide, from version 4.0 and up.
About Dataintro Software
DATAINTRO SOFTWARE is a privately owned software company with offices in Sacramento, California. We are the leading provider of 2D barcode generation technologies for PDF Forms, and are a highly specialized company in the Paper Process Automation area. Our clients are large private companies and government agencies worldwide. The solutions we provide translate into cost savings, higher productivity and better efficiency. All of the above also translates into customer and/or citizen service quality improvement.