State of Missouri Uses PDF417 2D Barcodes from Dataintro Software to Eliminate Data Entry Costs on 2003 Tax Returns
Also published in Business Wire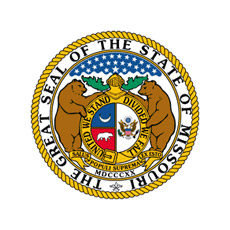 MADRID (SPAIN) - January 23, 2004 - DATAINTRO SOFTWARE, the leading provider of 2D Barcode generation technologies for PDF Forms, is proud to announce that the State of Missouri's Department of Revenue has selected Ultraforms® 417 Technology. This technology will allow the State of Missouri to eliminate data entry costs, due to the ability to deliver 2D barcode capabilities to its taxpayers through its online PDF forms.
"Increasing the availability of forms with the 2D barcode will simplify the department's processes and dramatically reduce the data entry time for each form. Not only will this save the state money, but it will also improve customer satisfaction by processing the return more quickly and reducing mistakes", said Stan Farmer, Director of Taxation for the Missouri Department of Revenue.
Ultraforms® 417 Technology has been developed to perform on top of one of the most popular and widespread platforms: The free Adobe Acrobat® Reader. No further installations are required. It works from version 4.0 and up.
"I'm excited about this product. I have been looking for a product like this for Missouri's fill-in and calculate forms for several years. I think all states could use this product with their fill-in forms and I have no doubt this will pay for itself within the first year. I plan on using this for Missouri's long form (Form MO-1040 and its schedules), as well as all our short forms (Forms MO-1040A, MO-1040B, MO-1040C, MO-1040P and PTC). I am going to put it on the fill-in forms that we have on our CD that we sell to taxpayers. It is pretty slick!. It is a neat product.", said Mitzi Crump, Forms Analyst at Missouri DOR.
Embedding Ultraforms® 417 Technology in PDF forms, Missouri Department of Revenue will be able to produce its own 2D barcodes, and will give the taxpayer a free opportunity to generate 2D bar-coded tax returns, with the only requirement being to have the Adobe Acrobat Reader installed.
"Ultraforms® immediately reduces the amount of time, effort and budget necessary to capture the data from paper returns. Until now, 2D barcode applications needed three or four months to develop. With Ultraforms®, that's history. Once your fillable PDF form is ready, it can be deployed within minutes. It really is a revolutionary technology!" says Enrique Ramos, Director of Business
Development.
For more information on Ultraforms® Technology, please visit www.dataintro.com
About Dataintro Software
DATAINTRO SOFTWARE is a privately owned software company with offices in Sacramento, California. We are the leading provider of 2D barcode generation technologies for PDF Forms, and are a highly specialized company in the Paper Process Automation area. Our clients are large private companies and government agencies worldwide. The solutions we provide translate into cost savings, higher productivity and better efficiency. All of the above also translates into customer and/or citizen service quality improvement.