Dataintro Software files Ultraforms® Technology U.S. software Patent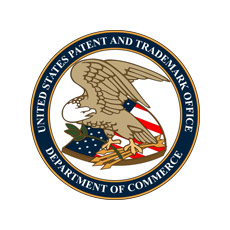 The Hague, Netherlands - July 26, 2003
DATAINTRO SOFTWARE, the leading provider of 2D Barcode generation technologies for PDF Forms, today announced the filing of the Ultraforms® Technology U.S. software Patent.
Dataintro Software has trusted in the expertise and the experience of VEREENIGDE, an European Intellectual Property firm highly specialized in software patents.
Based in The Netherlands, a small country with an international merchant tradition of dealing with foreign cultures and languages, and firmly embedded in continental Europe, VEREENIGDE has the perfect background to represent Dataintro Software's intellectual property assets worldwide.
Mr. Lars de Haas was the patent attorney in charge to outline the patent draft. Before joining VEREENIGDE, Mr. de Haas has worked for Philips Electronics from 1982 to 2001, first at the research laboratory (Nat. Lab.) and from 1990 in the patent department. His research work with Philips was focused on artificial intelligence, computer learning, image recognition and fingerprint recognition.
He has been a qualified European patent attorney since 1993 and has been active mainly in the fields of computer software, user interfaces, computer architecture and testing.
About Dataintro Software
DATAINTRO SOFTWARE is a privately owned software company with offices in Sacramento, California. We are the leading provider of 2D barcode generation technologies for PDF Forms, and are a highly specialized company in the Paper Process Automation area. Our clients are large private companies and government agencies worldwide. The solutions we provide translate into cost savings, higher productivity and better efficiency. All of the above also translates into customer and/or citizen service quality improvement.